Butler County Humane Society
A Safe Haven on Their Journey Home
ADOPT.
DONATE.
MAKE A
DIFFERENCE.
DONATE NOW
Welcome to the
Butler County Humane Society
A NO-KILL Animal Shelter for Homeless, Adoptable Cats and Dogs since 1897!
A non-profit animal shelter, the Butler County Humane Society (BCHS), in association with the Helen Spade Albig Adoption Center, provides a temporary, safe, no-kill shelter for homeless, adoptable dogs and cats ultimately placing them in loving homes or with caring rescues while increasing community awareness of the humane treatment of animals through education, spay-neuter programs, rabies clinics, and the respect for life.  The BCHS is not supported by county taxpayer dollars as the name leads many to believe.  We rely solely on the support of generous community members who believe in our mission to continue rehabilitating and re-homing dogs and cats in Butler County.
Dog of the Month!
Jafar! This 6 years old Rottiweiler mix is here to demand your attention and pets! Super loving and a vocal player, this energetic big boy is ready to steal your heart, and maybe some of your food!
His one weakness? Squeaky toys. But as much as he loves to play, he enjoys the finer things, like lounging on the couch with his furever human companion. Jafar's only request in a home would be one with older kids that can keep up with his zealous spirit!
Cat of the Month!
Fred: Resembling more of a dark lion, Fred, our five-year-old domestic longhair came to us with his sister when his owner could no longer care for them. Though his sister has since been adopted, Fred is still waiting for his forever home. Friendly natured, he has the potential to live with other furry family members but would prefer older kids. Give this majestic beast a chance and he would be a roaring good time.
Rabies & Microchip Clinic
Saturday, September 23rd 2-4PM
Staff has been in a tizzy the past few days gathering up supplies to send to those left in the wake of Hurricane Harvey. We were thrilled to load up the van multiple times to send supplies right down the road to Hindman Trucking, who will be taking a big rig all the way down to Texas. Thank you to everyone who donated and a big thank you to Hindman Trucking for making it all possible!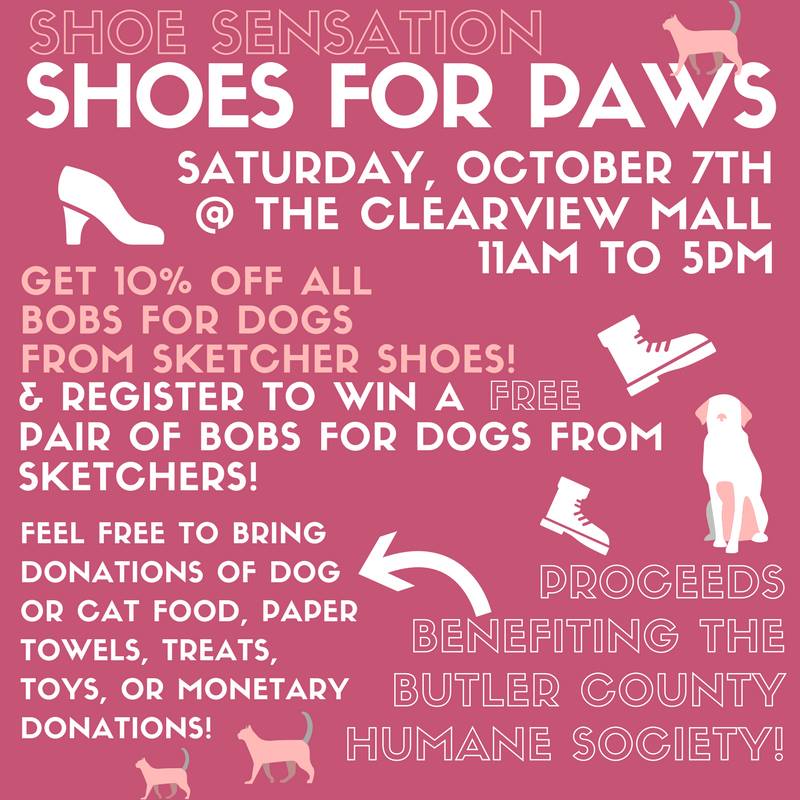 Join us October 7th at the Clearview Mall Shoe Sensation from 11 am to 5 pm for their Shoes for Paws event! Donations raised will come right back to benefiting our shelter! Pick up some new kicks along the way, their Bobs for Dogs from Sketchers will be 10% off!