Butler County Humane Society
A Safe Haven on Their Journey Home
ADOPT.
DONATE.
MAKE A
DIFFERENCE.
DONATE NOW
Welcome to the
Butler County Humane Society
A NO-KILL Animal Shelter for Homeless, Adoptable Cats and Dogs since 1897!
A non-profit animal shelter, the Butler County Humane Society (BCHS), in association with the Helen Spade Albig Adoption Center, provides a temporary, safe, no-kill shelter for homeless, adoptable dogs and cats ultimately placing them in loving homes or with caring rescues while increasing community awareness of the humane treatment of animals through education, spay-neuter programs, rabies clinics, and the respect for life.  The BCHS is not supported by county taxpayer dollars as the name leads many to believe.  We rely solely on the support of generous community members who believe in our mission to continue rehabilitating and re-homing dogs and cats in Butler County.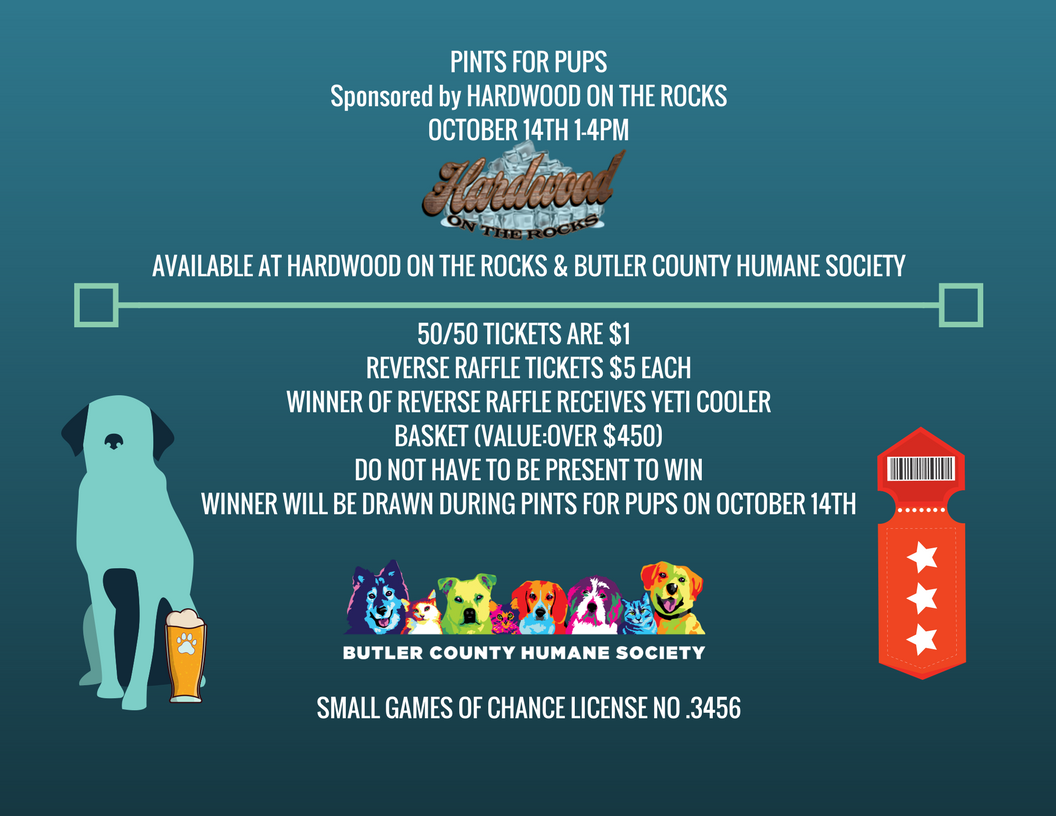 Pints for Pups
-TICKETS $25 PER PERSON
-INCLUDES 2 DRINK TICKETS PLUS FOOD
-SEASONAL/IPA BEERS, SANGRIA, OR SOFT DRINKS
-REVERSE RAFFLE
-PET COSTUME CONTEST
-50/50 RAFFLE
-FRIENDLY LEASHED DOGS PERMITTED
-KIDS WELCOME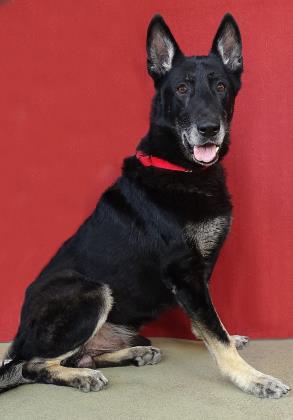 Dog of the Month!
Yetti – This Six year old German shepherd mix was surrendered to our care after his owner fell too ill to care for him. Yetti quickly became a volunteer favorite – he LOVES playing fetch and hoarding all of the tennis balls! Unfortunately, Yetti does suffer from hip dysplasia, but he definitely doesn't let it slow him down when it comes to play time! Yetti would request a home with no cats and laid back dogs that wouldn't push him around. But more than anything Yetti wishes to live with a family, to be a companion, and to be loved.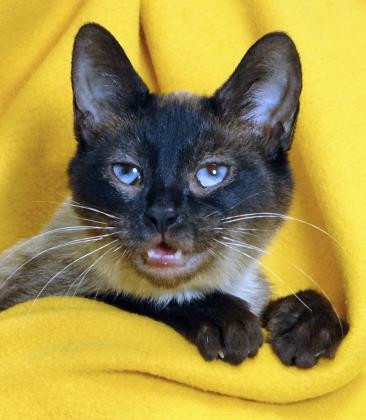 Cat of the Month!
Mulan – With her regal disposition, the five year old female Siamese mix, Mulan, takes a little time to warm up. She found her way to us as a stray a few months ago and is excited and ready to meet a family that is looking for an affectionate, fun loving cat. When she arrived at the shelter, the stress of the kennel environment made her start pulling her hair out. We have eased her anxiety with calming medication, but we believe the best medicine would be a home to call her own. She has proved to us that if a family gave her a chance she would surely bring honor to us all!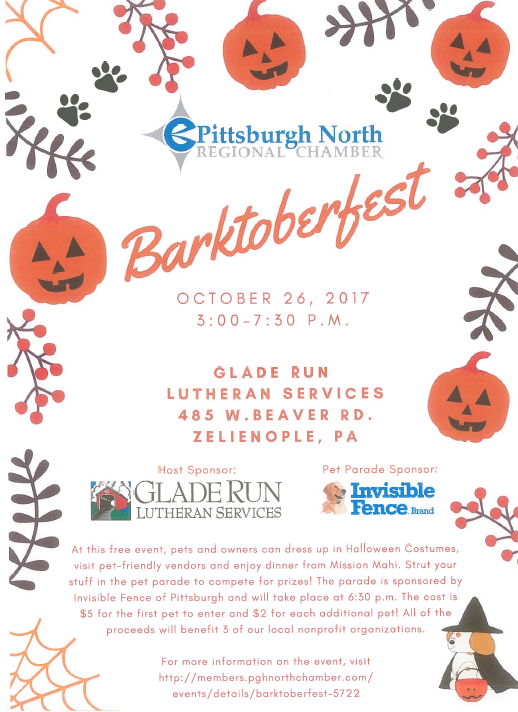 Barktoberfest
At this event, pets and owners can dress up in Halloween costumes, visit pet-friendly vendors and enjoy dinner from Mission Mahi! Strut your stuff in the pet parade to compete for prizes. The parade is sponsored by Invisible Fence Pittsburgh and will take place at 6:30pm. The cost is $5 for the first pet to enter and $2 for any additional pet!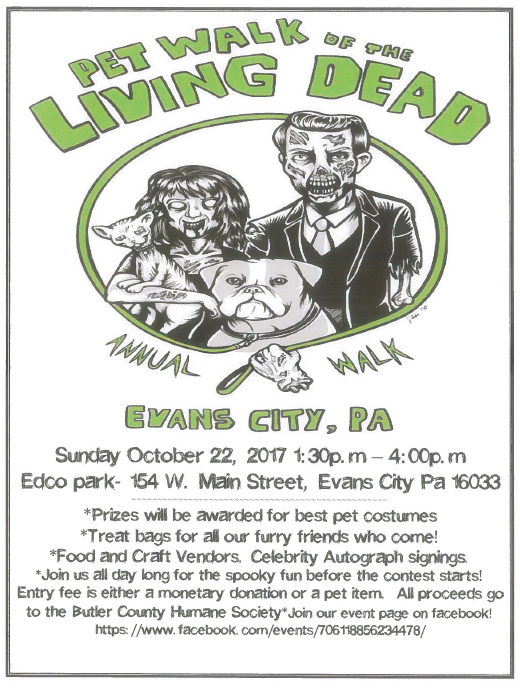 Pet Walk of the Living Dead
Join us at Edco Park in Evans City for the Pet Walk of the Living Dead! Prizes will be awarded to best pet costume and there will be treat bags for all the furry friends that attend! There will also be food and craft vendors and celebrity autograph signings! The entry fee is either a monetary donation or a pet item- all of the proceeds will be benefitting the Butler County Humane Society!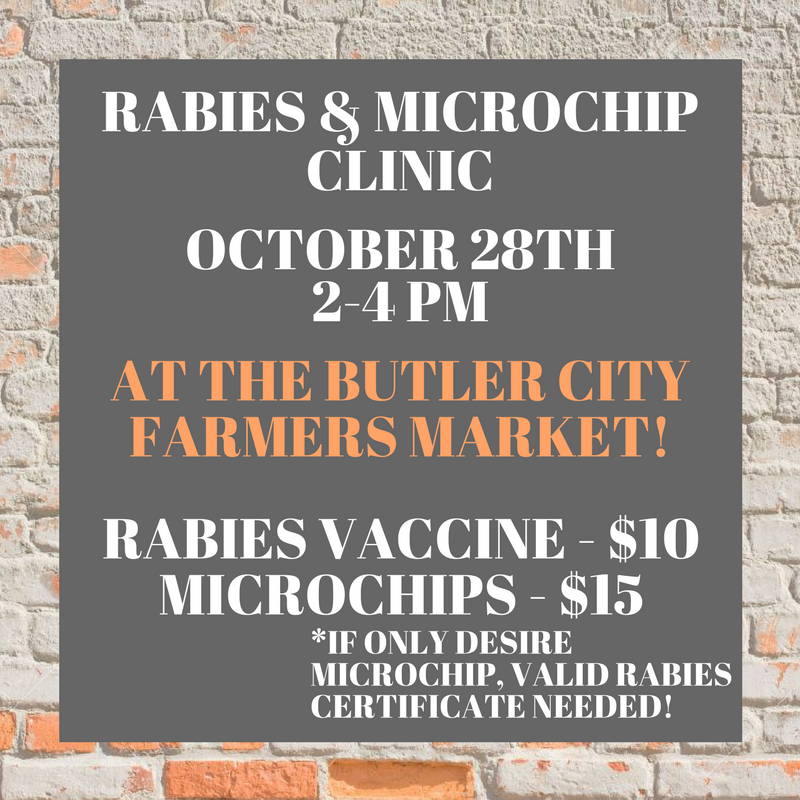 Rabies & Microchip Clinic
PLEASE BE AWARE!  Our Rabies and Microchip Clinic for October WILL NOT be at our facility but instead at the Butler City Farmer's Market! Prices will remain the same, just a location change to help those in Butler City that might not have the transportation to make it up to our shelter!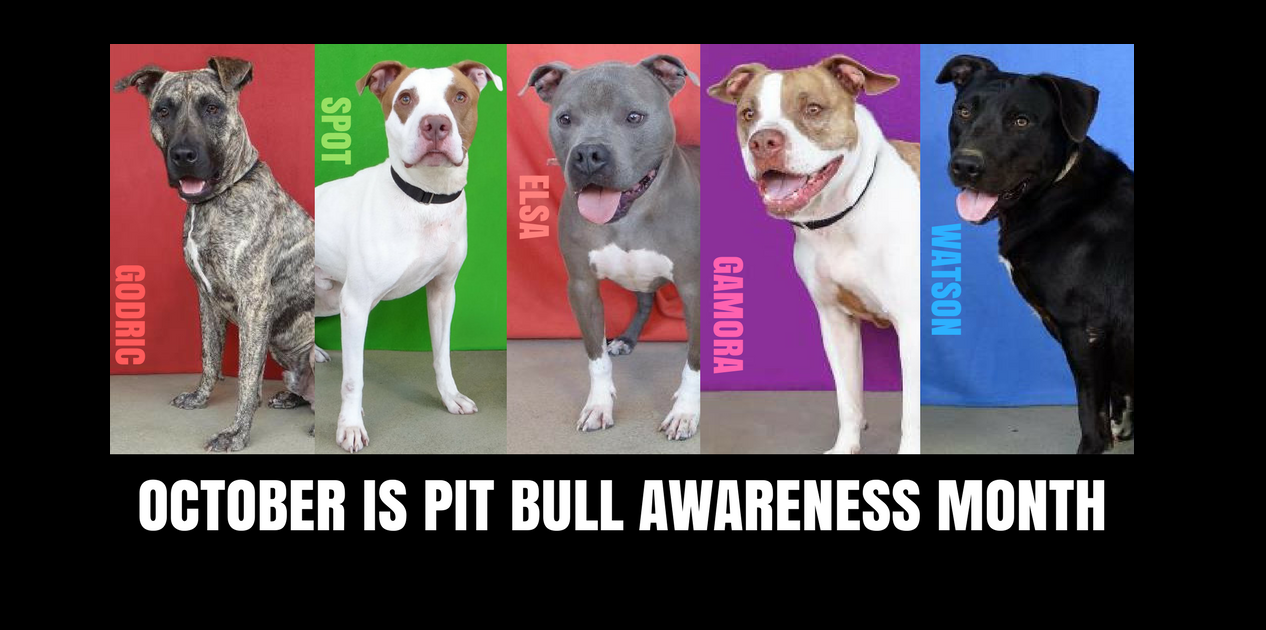 Pitbull Awareness Month
We are celebrating Pit Bull Awareness Month by shining a spotlight on all of our pits! Godric, Spot, Elsa, Gamora, and Watson will all be making a special appearances this month on our page, so keep your eyes peeled!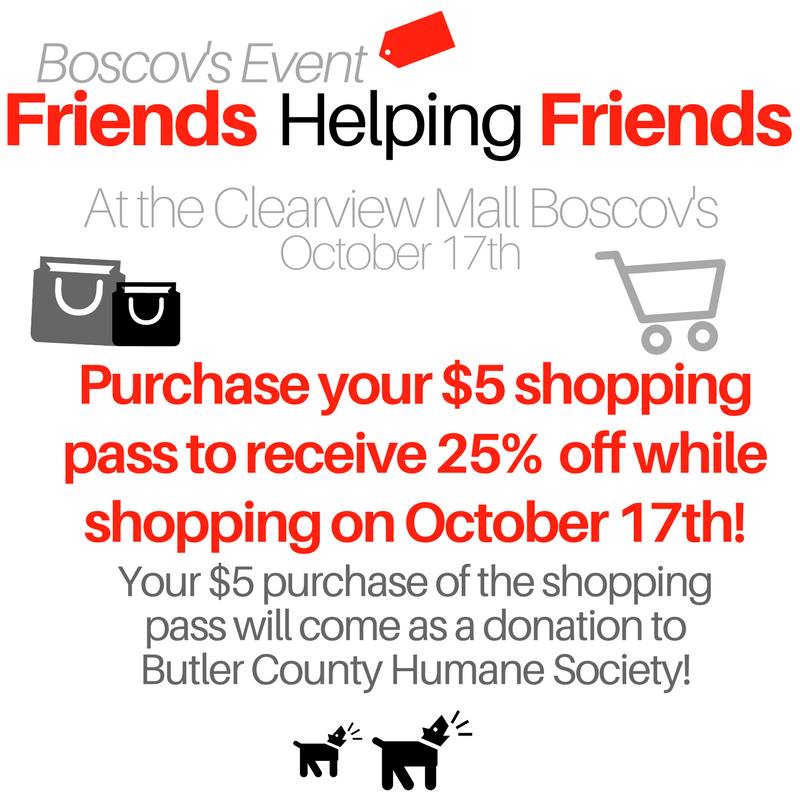 Boscov's Friends Helping Friends
Stop by the Butler County Humane Society or visit Boscov's to purchase your 25% off shopping pass that is valid on October 17th! Your $5 donation will be benefitting the Butler County Humane Society! What a great way to support your local shelter and get a great deal at Boscov's!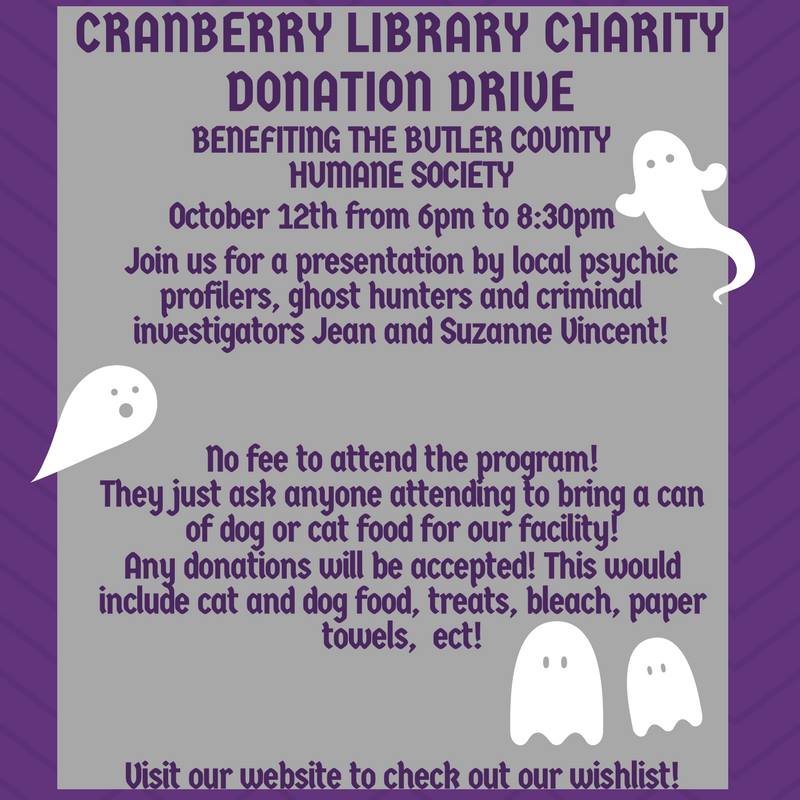 Cranberry Library Charity Donation Drive
Join us for Jean and Suzanne Vincent's annual appearance at Cranberry Public Library! For over 25 years there ladies have worked as psychic profilers, ghost hunters, and criminal investigators. Because the sisters are so generous and do not charge a fee for their program, they ask that anyone attending to please bring a can of dog food or cat food for us here at the shelter!