Want to share your story? Email it, along with a photo to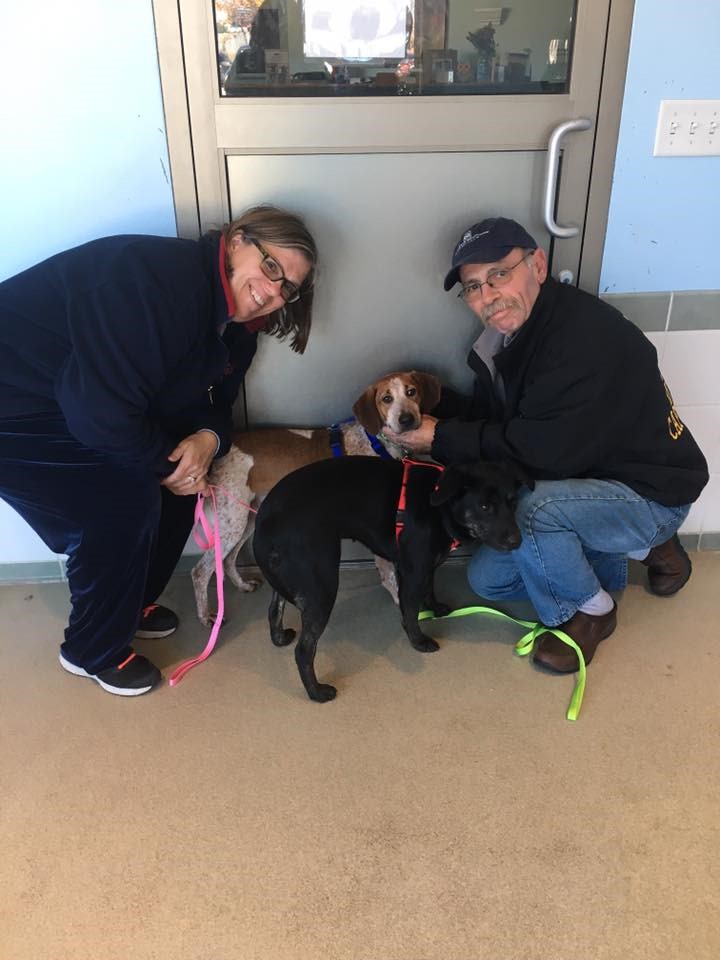 Fate plays a big part of the life here at the Butler County Humane Society. Whether it's that moment when someone comes in just to take a look around and falls madly in love with a new family member, or that moment when a stray arrives and an owner calls the moment they step in.
Fate is a funny thing. In this instance, fate stepped in at the perfect moment. Hope and Jackson were transferred in from two different shelters in the same month. Both came to us very timid, frightened of the changes of a new shelter, and anxious for the journey ahead of them. Seeing both of their personalities, staff decided that they might just be the perfect playmates for each other.  The result was more than we could have ever anticipated. Jackson and Hope helped each other out more than any of us here at the shelter could have, clinging to each other for the support and confidence they needed to thrive. They became the polar opposites of the scared dogs we once knew. Because of this we could only have faith that some kind soul would come along and adopt them together.
It took a couple of months, with some interest here and there for the bonded pair, but nothing that stuck. Until finally a family came in looking for exactly that. They fell in love with them, just like Hope and Jackson fell for each other. And like that, the fear that they would be separated to different homes disappeared, and Hope and Jackson now live a happy life together with their parents.
Because it was Fate.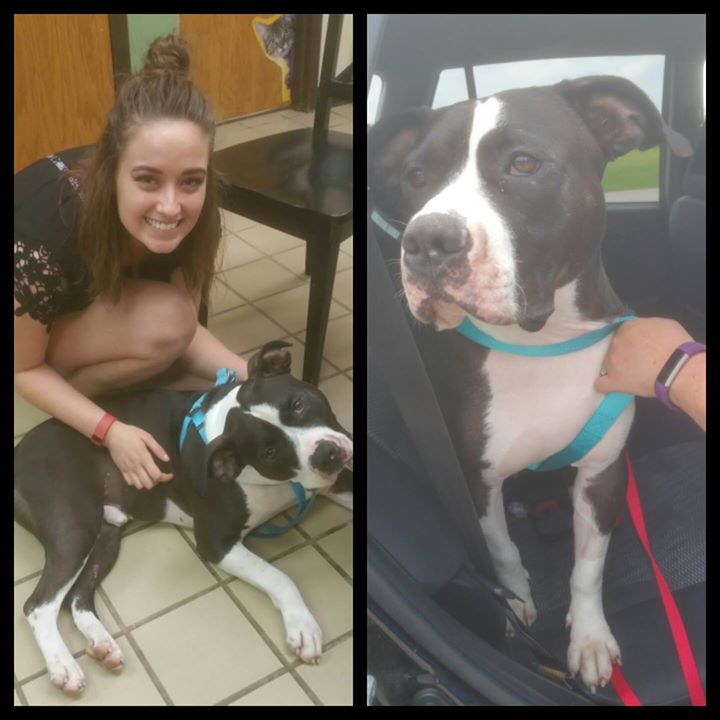 When Harrington came to us he had visible injuries and clearly had some neurological issues. He would bounce around putting smiles on everyone's face – he was so happy and so full of life even on his bad days.  He stole the heart of every staff member and we all came to know and love him as if he were our own.  We never thought that with his bubbly personality and good looks it would be so hard to find a home for this lovable man.  There had been a lot of interest from potential adopters shown in the past year but when they learned of his seizures they would put more thought into it and realize that a dog who has seizures can be a lot to handle. We were happy that they put so much thought into his condition, but sad to know he would spend another day in the kennel.  Then one day this wonderful family came in, already aware of his health issues and his off the wall personality and fell madly in love with him just like the rest of us!  It was a bitter sweet day for the BCHS.  Bitter because we have come to know him so well and have grown very fond of his little quirks.  Sweet because today marks exactly one year since he walked through our doors and today is the day our long term resident Pit found his forever home!!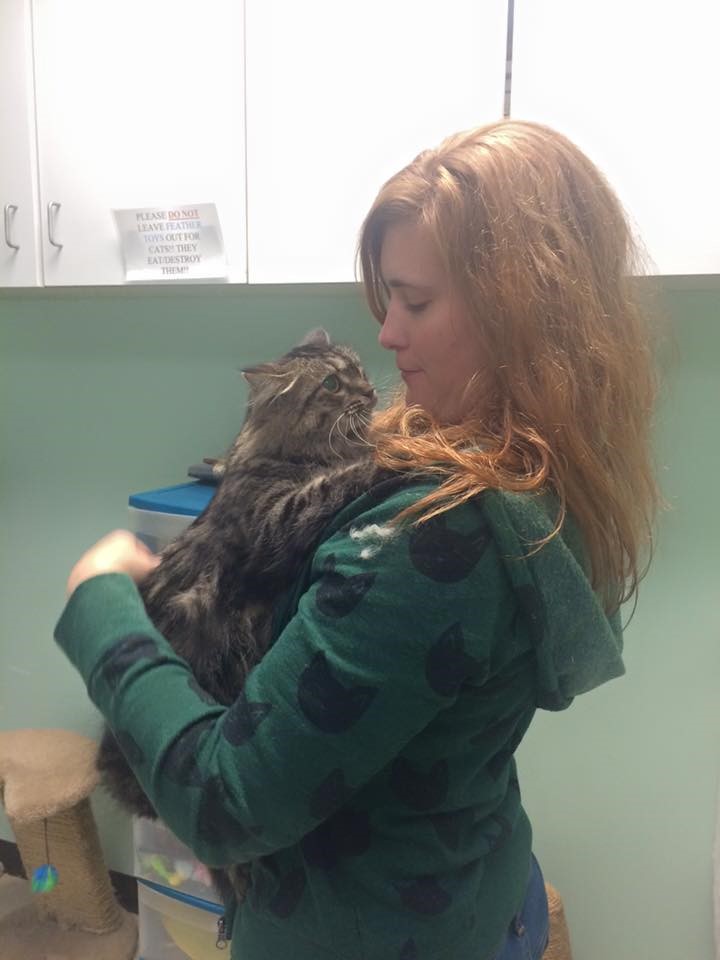 When you walk through the kennels you see the animals and sometimes you wonder about their history. Where have they been, what was their last home like, were they loved? Sometimes you think about their future. Who will adopt them, where will they go, will they be happy? This is especially for our long term residents. They become a staple in our lives here at the shelter. As much as we love seeing them, we hope every day someone comes in and takes them home.
Itty Bitty Boo was one of those long term residents. She came to us as a stray in 2013 as a shy little kitten. She had always been a striking looking cat with her long mane and bright eyes, but her personality was always what held her back. She would tend to hide, and didn't care much for playing or cuddling. So she was passed by, each day she remained peering out of her kennel, watching other cats come and go. Days passed, then years, and it just became common to see Itty Bitty Boo in her kennel whenever you would pass by.
Until one day a woman came in for her. She had been watching our website for years and was always drawn towards Itty Bitty Boo. She fell in love with the light in her eyes and didn't care about her reserved nature, and finally Itty Bitty Boo found her forever home.
We no longer have to walk by her kennel and wonder, after almost four years of searching Itty Bitty Boo was home with her new Mom. Itty Bitty Boo now lives in New York City with her mom and a fur sibling. No one would have guessed Itty Bitty would have stayed at the shelter so long, or that she would be leading this illustrious starlet life in NYC, but she has truly escaped the kennel life and is now the Itty Bitty Kitty in the City!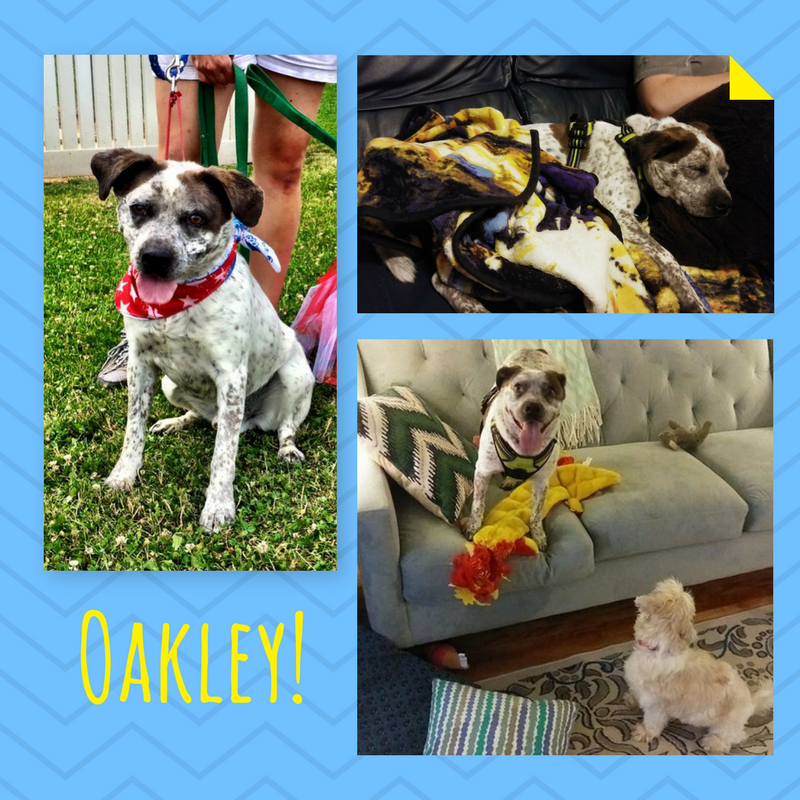 Six hundred and forty six. That's how many days Oakley sat waiting at BCHS. Six hundred and forty six days of people walking by his kennel and not seeing the something special all of our staff saw. Six hundred and forty six days of seeing his fellow furry friends come and go.
Oakley began wondering if there was anything else out there, any world farther than what he could see from the kennel yard's fence. He wondered if anyone would come along and be that special someone that complimented all of his quirks.
After six hundred and forty six days in our care Oakley has found his forever home. He has a furry sister, and two parents that love and spoil him enough to erase all six hundred and forty six nights of being alone.
Oakley's only wish was to be given the chance he deserved, much like many of our other residents that still sit and wait for their person to come along. Next time you're in, take a longer look at those that have been with us for a while, because one day turns into six hundred and forty six faster than you can imagine.